PREVENTIVE SCREENINGS in Litchfield Park and Surrounding Communities
Preventing ill health is one of the most effective ways to care for your child and make sure they grow up healthy and well developed. If you're not sure what preventive screening tests your child needs, Ameeta Chowdhary, MSN, FNP-C, of Little Star Pediatrics in Avondale, Arizona, can help. Ameeta is a highly experienced family nurse practitioner who specializes in children's health, and she provides a comprehensive range of preventive care screenings for children. Call Little Star Pediatrics today to find out more about helping your child avoid ill health.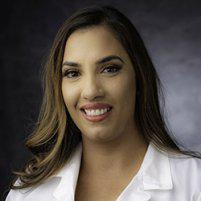 Ameeta Chowdhary, MSN-FNP-C
Family Nurse Practitioner located in Avondale, AZ Little Star Pediatrics
Share it.